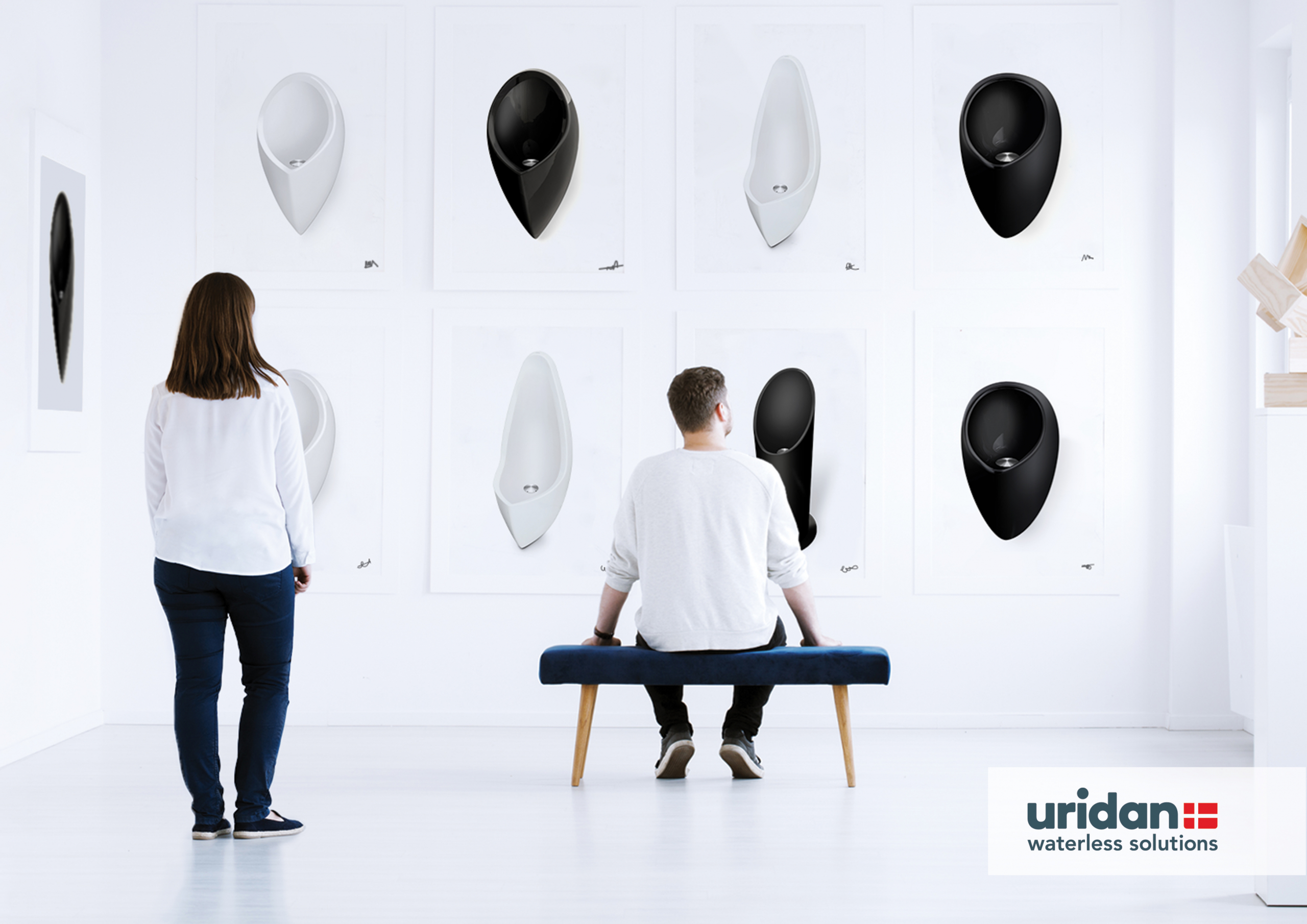 Water is one of the fundamental ingredients of life on earth. Our water sources are increasingly coming under pressure, and architects and designers play a huge role as they work to create more sustainable developments.
Every development can contribute to the future, and every shopping centre, office building, pub, club and stadium requires a urinal.
Uridan presents a unique opportunity to boost amenities design and water savings in one.
Why specify uridan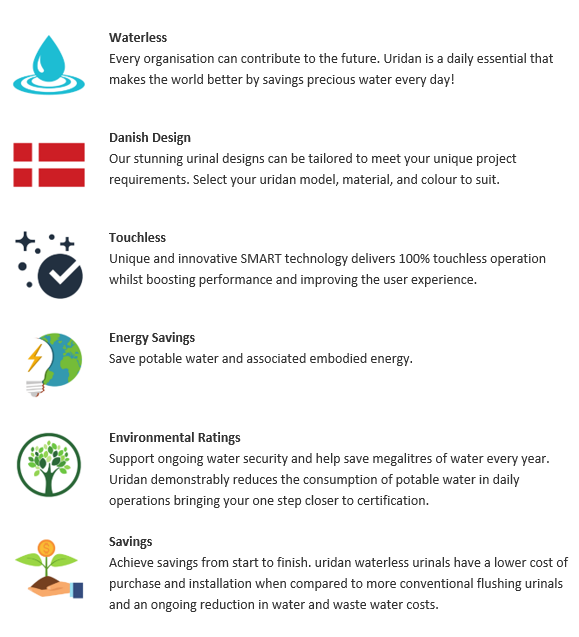 We can all contribute to our ongoing water security. Join the community of users already saving water in amenities with the uridan collection.
For more information, or a product presentation contact us on uridan@sums.com.au