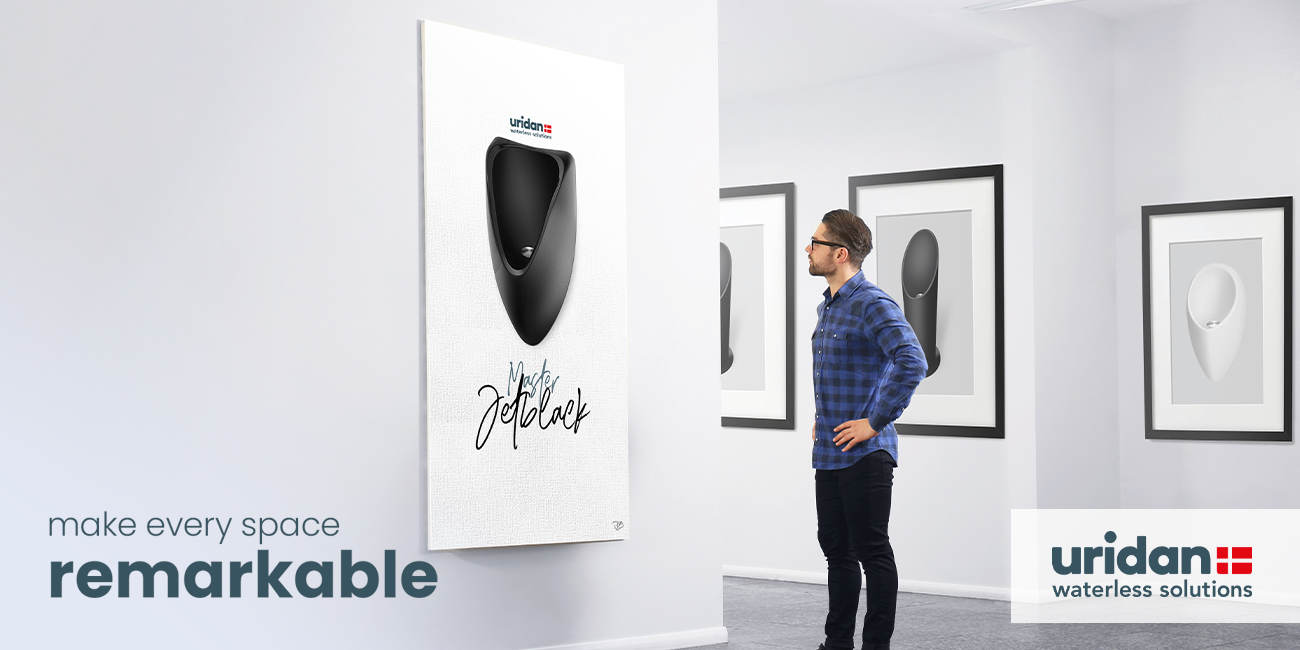 Engineered for simplicity and performance.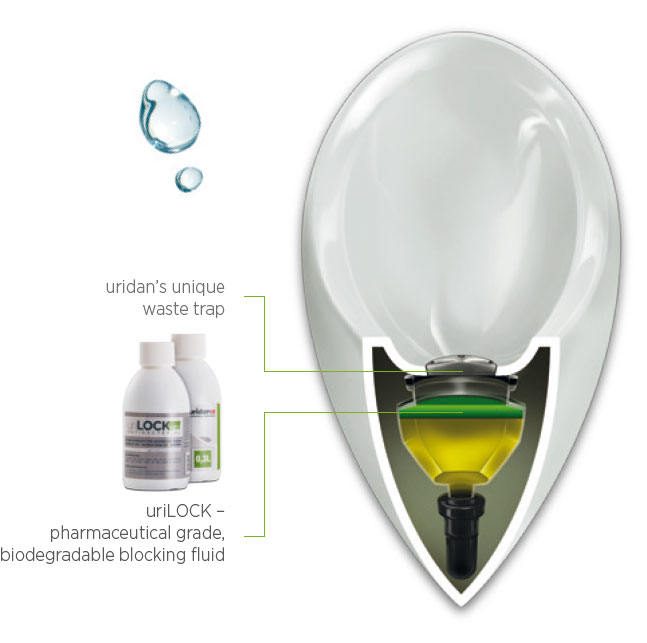 How uridan
works
?
At the heart of the uridan urinal is the unique waste trap that works with uriLOCK, uridan's biodegradable odour blocking fluid. uriLOCK is lighter than urine, remaining on the surface of the waste trap, creating a perfect liquid seal. While urine flows directly through the uriLOCK and into the sewer system below, the uriLOCK liquid prevents any odours from entering the room above.
What's  NEW?
» Improved performance
» Touchless operation and maintenance
» Improved hygiene
» No water or electricity connection required
The Intelligent Drain Cover - the smart choice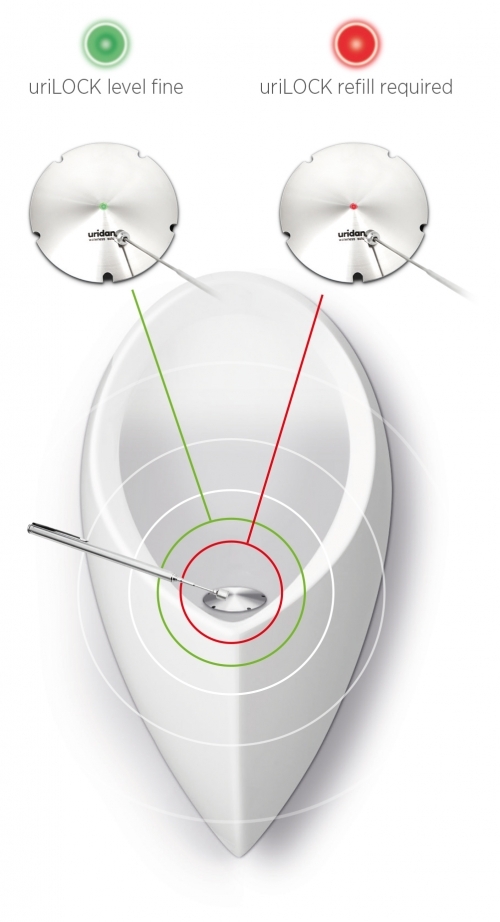 The uridan Intelligent Drain Cover makes uridan the smartest choice ever. The innovative Intellgient Drain Cover let's you know when maintenance is required, ensuring servicing is completed simply and efficiently.
Smart technology monitors the fluid level in the urinal's built-in waste trap. A magnetic pen is used to monitor the fluid level.
Simply swipe the cover with the magnetic pen and the LED indicator will light up GREEN if the uriLOCK level is GOOD, and RED if the uriLOCK refill is required.
Say goodbye to the unnecessary opening of the cover to check if servicing is required. The High-Tech Cover will do the job for you.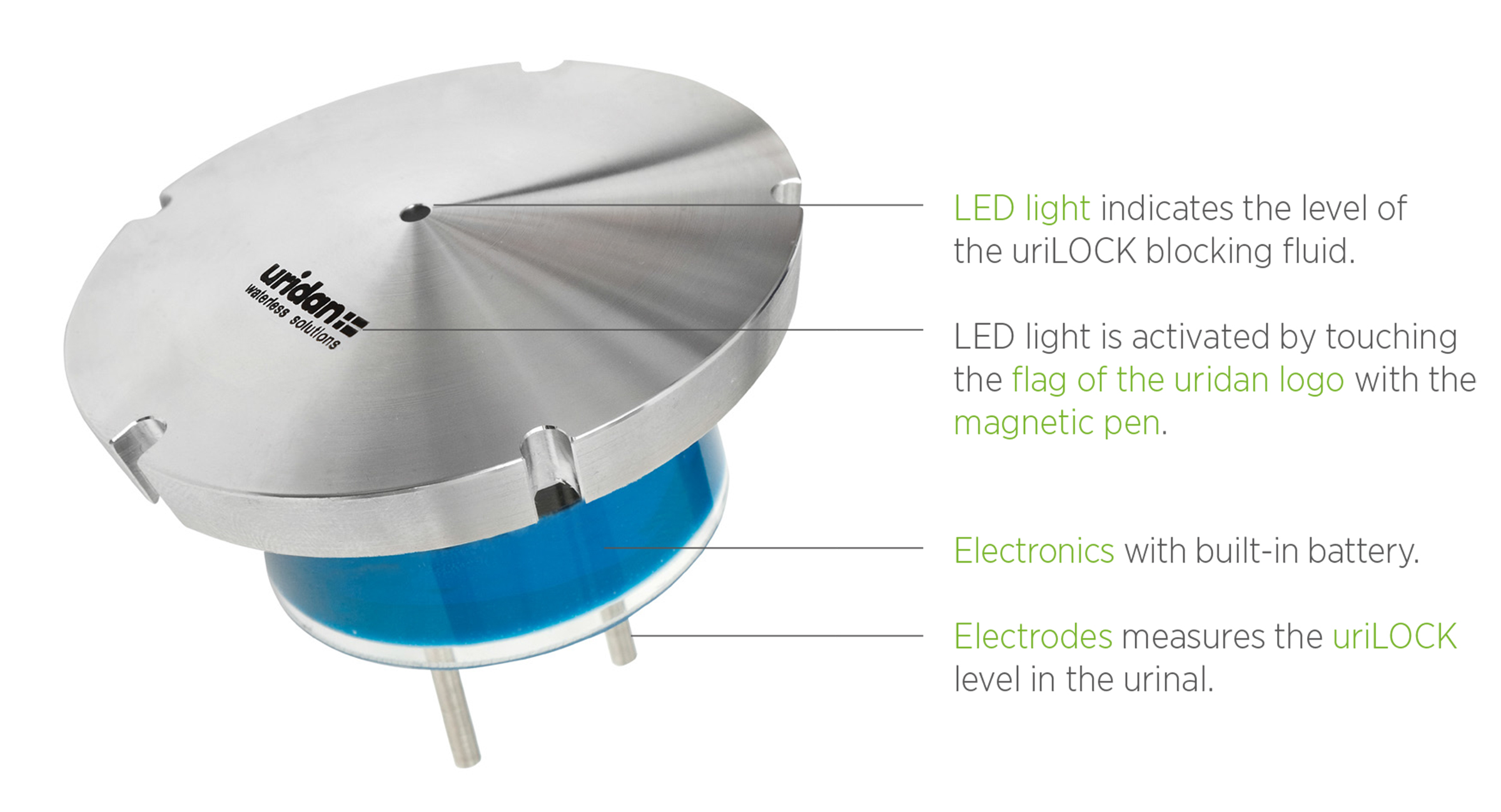 uridan urinals 

incorporate the latest SMART technology to minimise contact, service costs and waste.


Follow your

sustainable

product selection with online water and energy

monitoring

powered by SUMS!



With our combined solution of uridan waterless urinals and the SUMS Portal, you will be able to monitor your water and energy consumption data from your mobile or desktop.
SUMS is easily installed allowing you to monitor traffic to amenities through water and energy usage patterns. You can elect to install any water-saving device, from uridan waterless urinals and dual flush toilets to water efficient taps and showerheads.
Accurate and real-time water & energy usage data will help you better understand your amenities, simplifying maintenance and cleaning regimes, boosting performance and reducing costs.
What's more - Uridan SUMS combined will highlight exactly how much water is being used in amenities, allowing your teams to aim for (and achieve) best practice benchmarks and an improved sustainability ranking.
Combined, these solutions deliver measurable water savings AND the tools to view your sustainability results.