Cleaning & Servicing
Ongoing, uridan urinals save on potable water use and the associated embodied energy. The daily cleaning and intermittent maintenance regime is kept simple.

The uridan daily clean - It's Simple.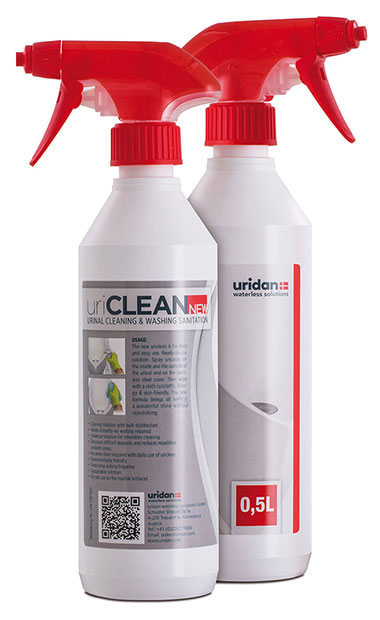 Daily Cleaning

uridan can be cleaned very effectively with uriCLEAN. Simply spray and wipe the urinal surface with uriCLEAN cleaning spray. uriCLEAN helps to retain the high gloss finish of your urinal bowls and the lotus effect prevents any adhesion of urine drops, causing liquids to simply roll off. This keeps your amenities fresh and hygienic.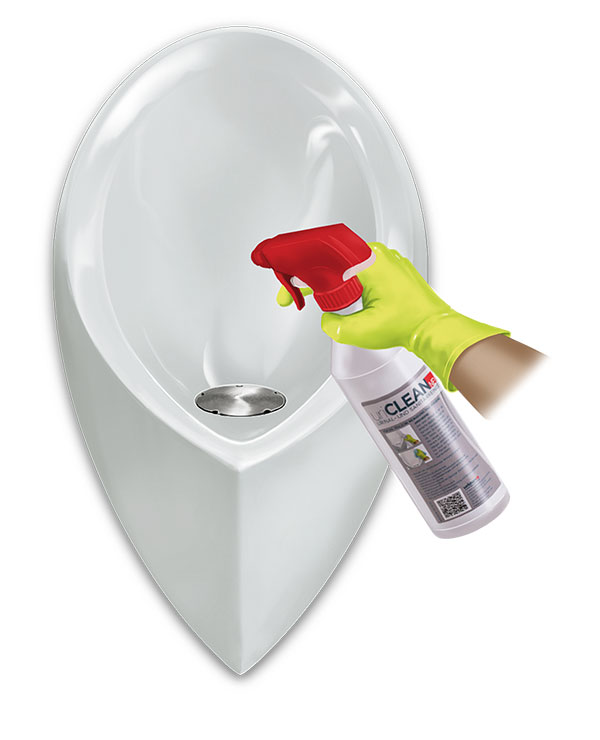 Spray uriCLEAN on the cover and surface of the bowl.
Leave for a moment to react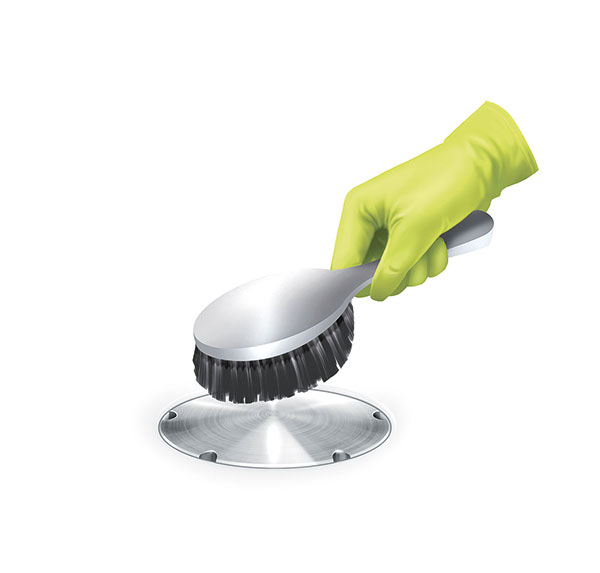 Clean by brushing in a circular motion with a conventional brush.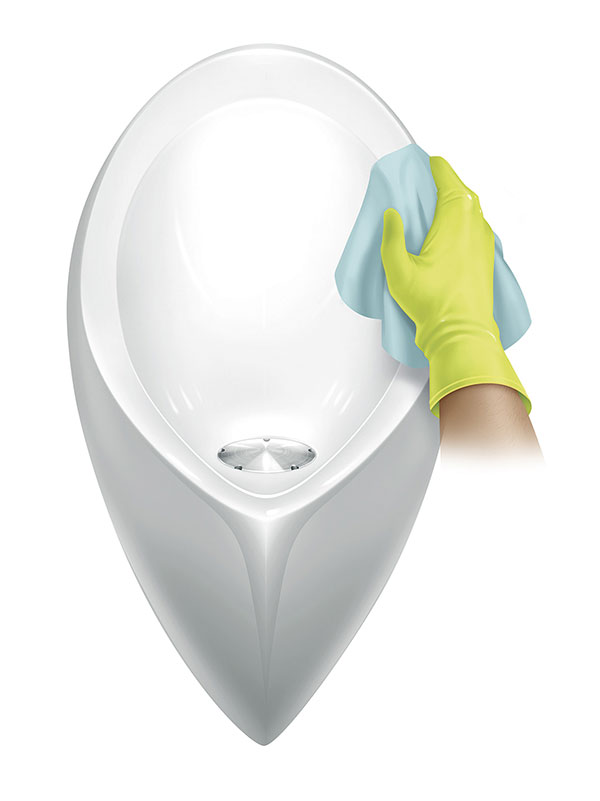 Polish the outer and inner surface in circular motion with the uriCLOTH cleaning cloth.
Simple servicing - with lower costs and less effort.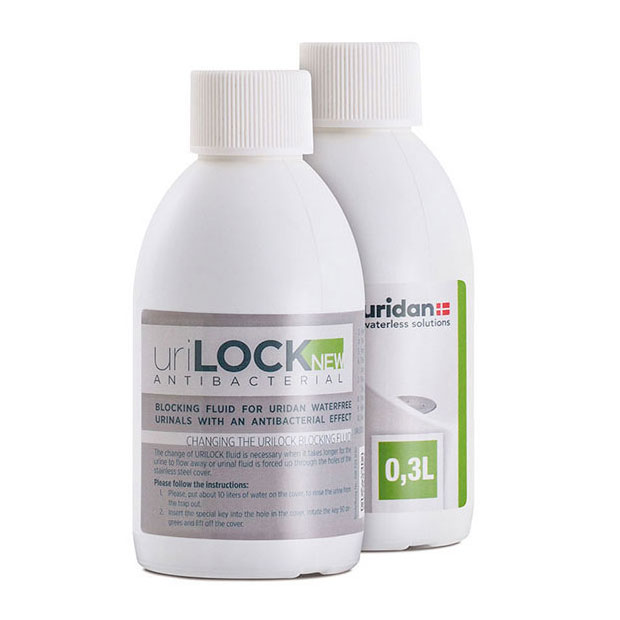 Refilling uriLOCK

Our patented, biodegradable blocking fluid ensures that your urinals remain clean, odourless and pleasant to use. No costly mats, deodorisers, inserts or chemicals are required in daily operation.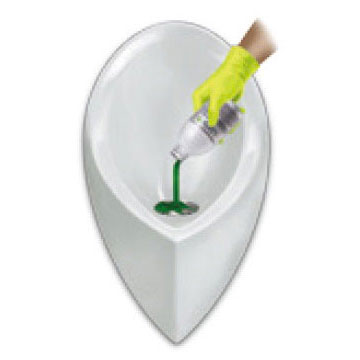 Pour uriLOCK blocking fluid directly over the cover
Refill according to frequency of use (every 1-3 months)
Say Goodbye to heavy and persistent dirt and deposits!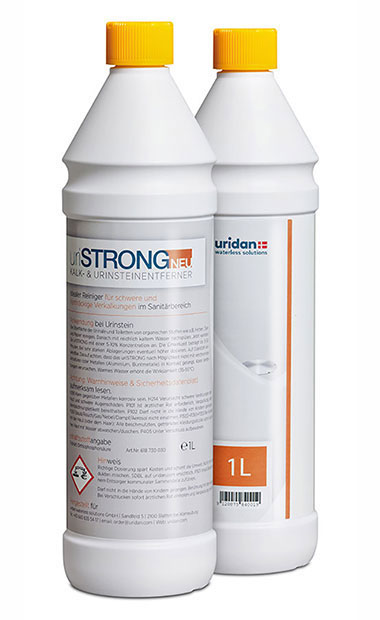 Deep Cleaner

uriSTRONG is designed for heavy and persistent dirt and mineral deposits in sanitary areas. uriSTRONG also removes lime and calcification. The recommended application is 3 to 6 times a year.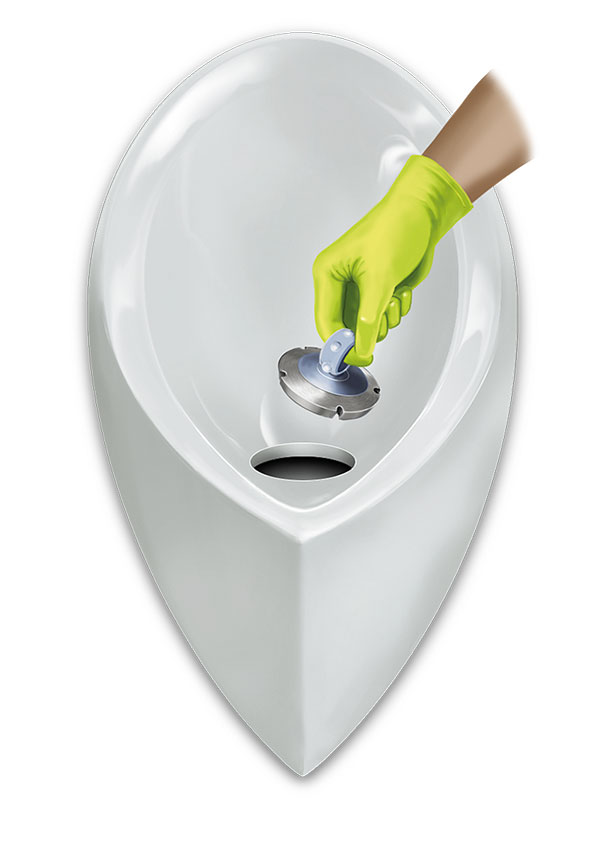 Lift cover with suction device.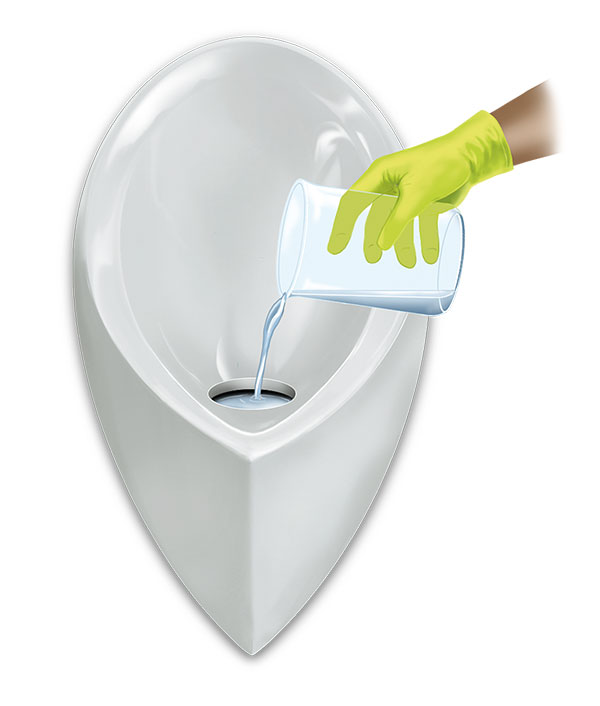 Pour the 100ml of uriSTRONG

directly

into the urinal.
Leave for 5 to 15 minutes (depending on requirements)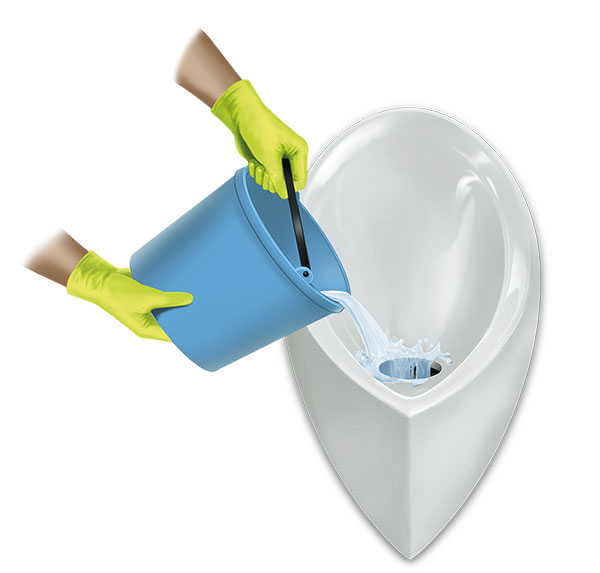 Flush with 5 liters of warm water to ensure waste trap clears.
Clean the inside of the waste trap, the edge and neck of the urinal with a brush.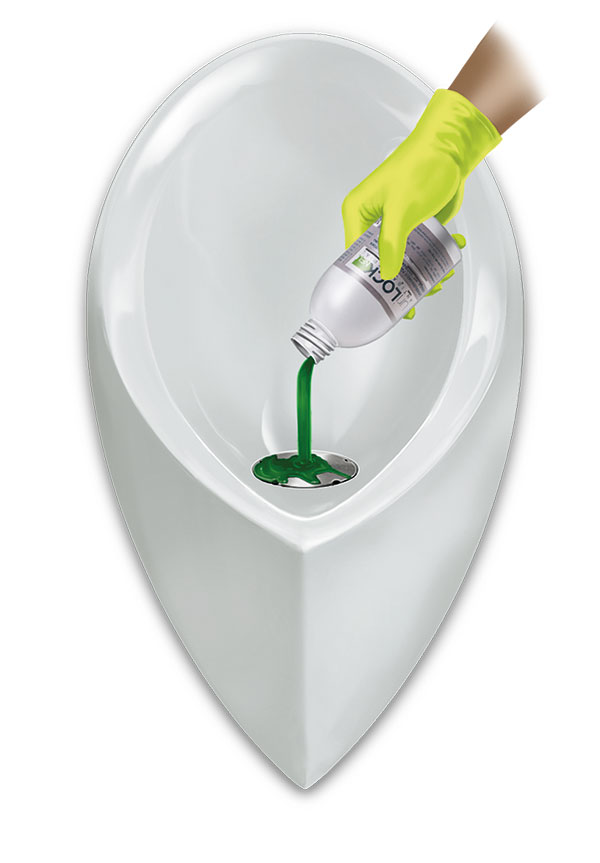 Flush again with 5 litres of water and slowly refill trap with water.
Insert the cover and pour uriLOCK over the cover.
Do you want to simplify urinal servicing?
 SUMS Group and Uridan Australia have launched a new waterless urinal servicing company 'squeeeky' enabling you to simply set-and-forget your valuable water savings assets.
With 18 years expertise in the waterless urinal field, we aim to boost servicing in the Greater Sydney, Central Coast and Newcastle regions, ensuring your waterless urinals continue to operate efficiently and hygienically. 
Squeeeky delivers professional scheduled maintenance for ALL waterless urinal brands. We service your urinals using only premium products, giving you the peace of mind to focus on the more important tasks in your business!

Click below to see details of our full servicing solutions as well as our preferred maintenance suppliers: