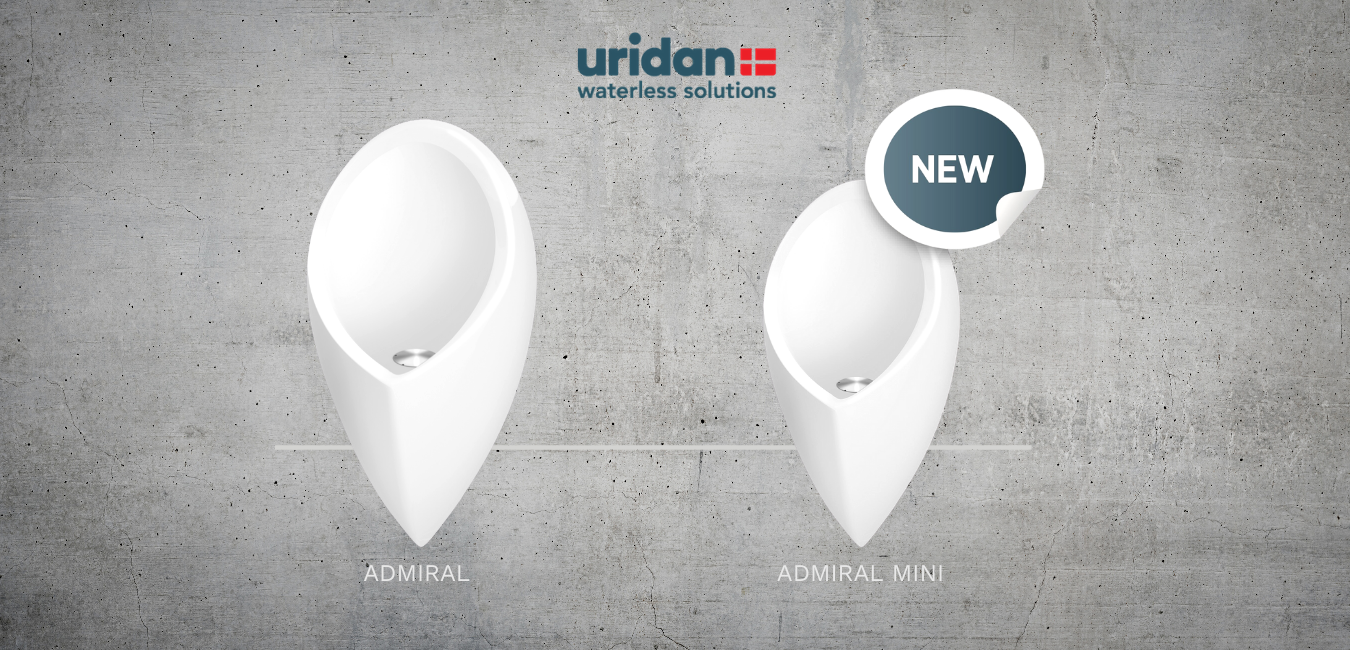 New to the uridan range is the small, yet highly elegant Admiral mini.
The Admiral Mini is perfect for any bathroom installation as it echoes the typical style and flare from uridan's classic Danish designed, top selling urinal – the original uridan Admiral.
The appearance and functionality are exactly as before, with our preeminent waterless urinal design & 100% touch free technology. However, the key difference in this pioneering product is that the overall product footprint has been reduced by a significant 13%.
The arrival of the new uridan Admiral Mini allows you not to make any sacrifices when you or your client wishes to fit a first-class solution in any amenity that has limited wall and floor space.
uridan believe that every space can be remarkable.
The Admiral Mini is available in a range of standard colours; or alternatively, product colours can be tailored to match specific design requirements.