The Intelligent Drain Cover is one of the latest 'SMARTS' from uridan. With uridan innovation continuing to push the boundaries of waterless urinal design, this latest innovation sets new benchmarks for waterless urinal performance – simplifying maintenance regimes and thereby future proofing water savings in commercial buildings.
How uridan urinals work in brief
The heart of any uridan urinal is the unique waste trap that works with uriLOCK – uridan's biodegradable odour blocking fluid. While uriLOCK is lighter than urine, the uriLOCK fluid remains on the surface of the urinal's internal waste trap, creating the perfect liquid seal. Urine flows directly through the urinal into the sewer system below, while the uriLOCK seal remains in place preventing any odours from entering the room above uridan's stainless-steel cover.
Intelligent waterless urinal design
Uridan has always been the waterless urinal of choice for architects and designers due to the great urinal designs, the tailor-made solutions and the water savings attributable to the uridan collection.
The addition of the uridan's new Intelligent Drain Cover revolutionises waterless urinal functionality and simplifies maintenance regimes, creating best-practise solutions in commercial amenities.
The Intelligent Drain Cover let's you know when maintenance is required ensuring servicing is completed simply and efficiently. Intelligent technology monitors the fluid level in the urinal's built-in waste trap.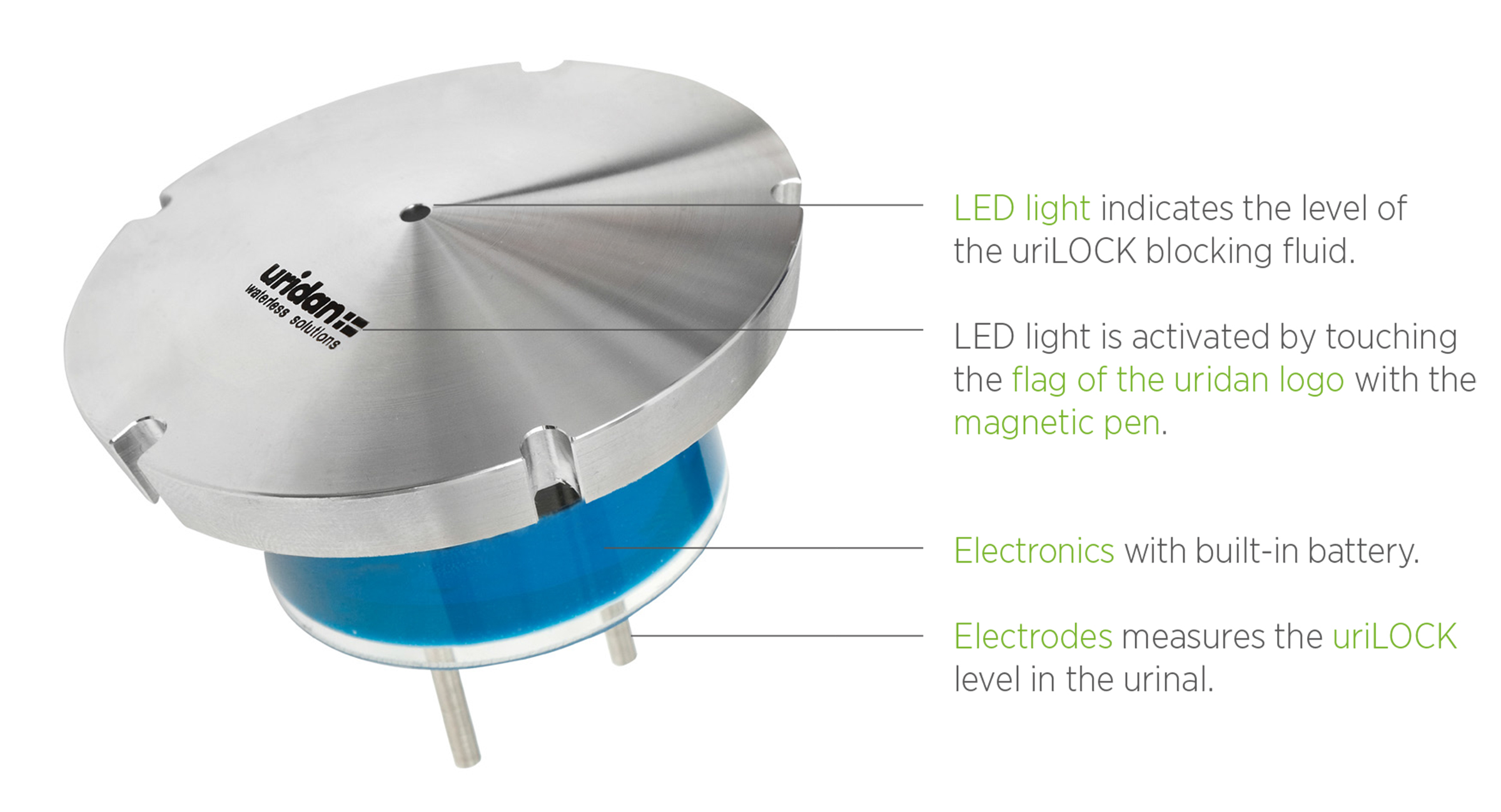 A magnetic pen is used to monitor this fluid level (simply swipe the cover with the magnetic pen) and the LED indicators will light up GREEN if the uriLOCK level is GOOD, and RED if the uriLOCK REFILL IS REQUIRED.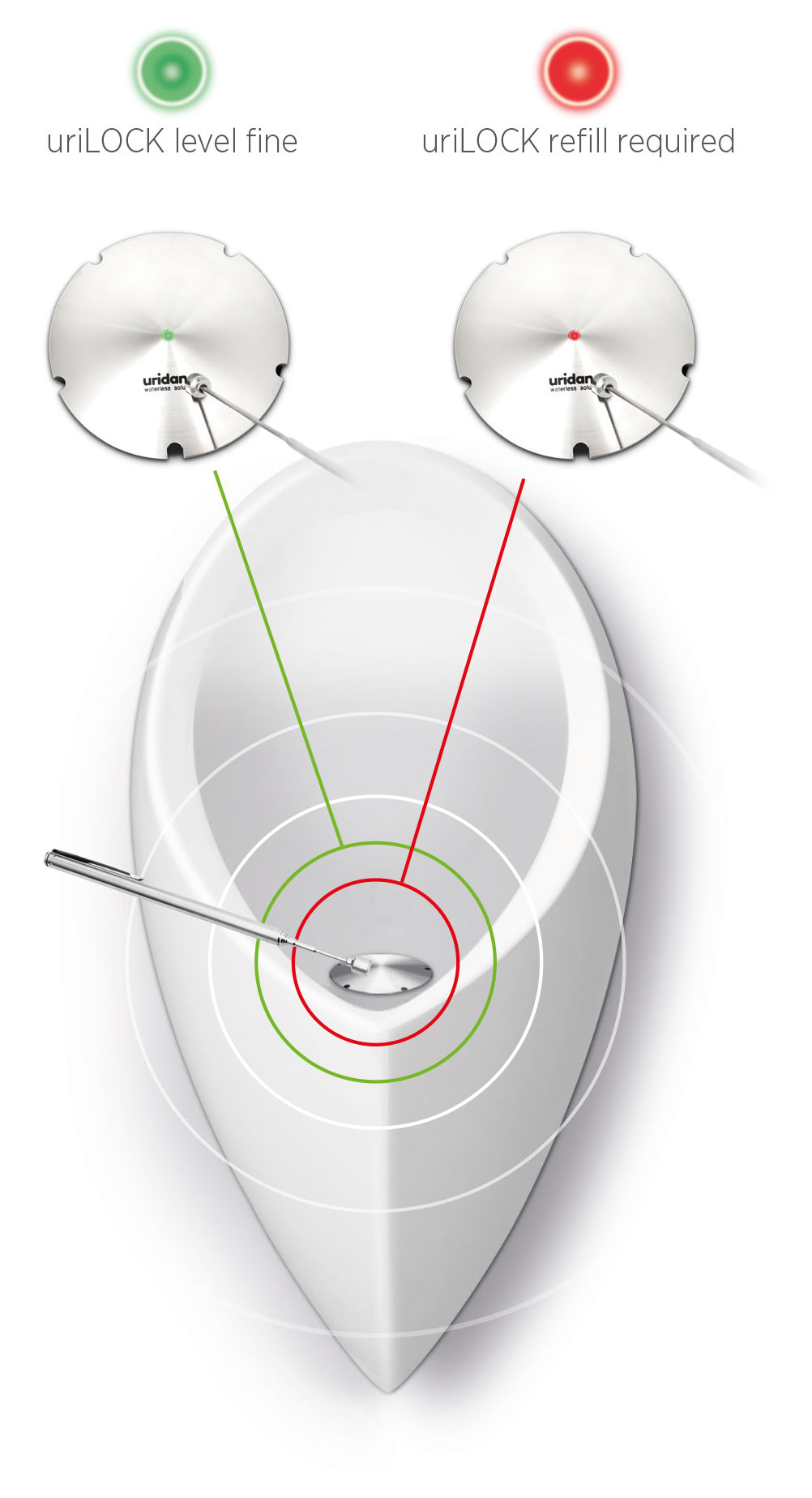 The uridan Intelligent Drain cover makes uridan the only 'SMART' waterless urinal on the market today. This innovation offers commercial building managers a simple solution to streamline servicing regimes, boost performance and make amenities as smart as the rest of your building.