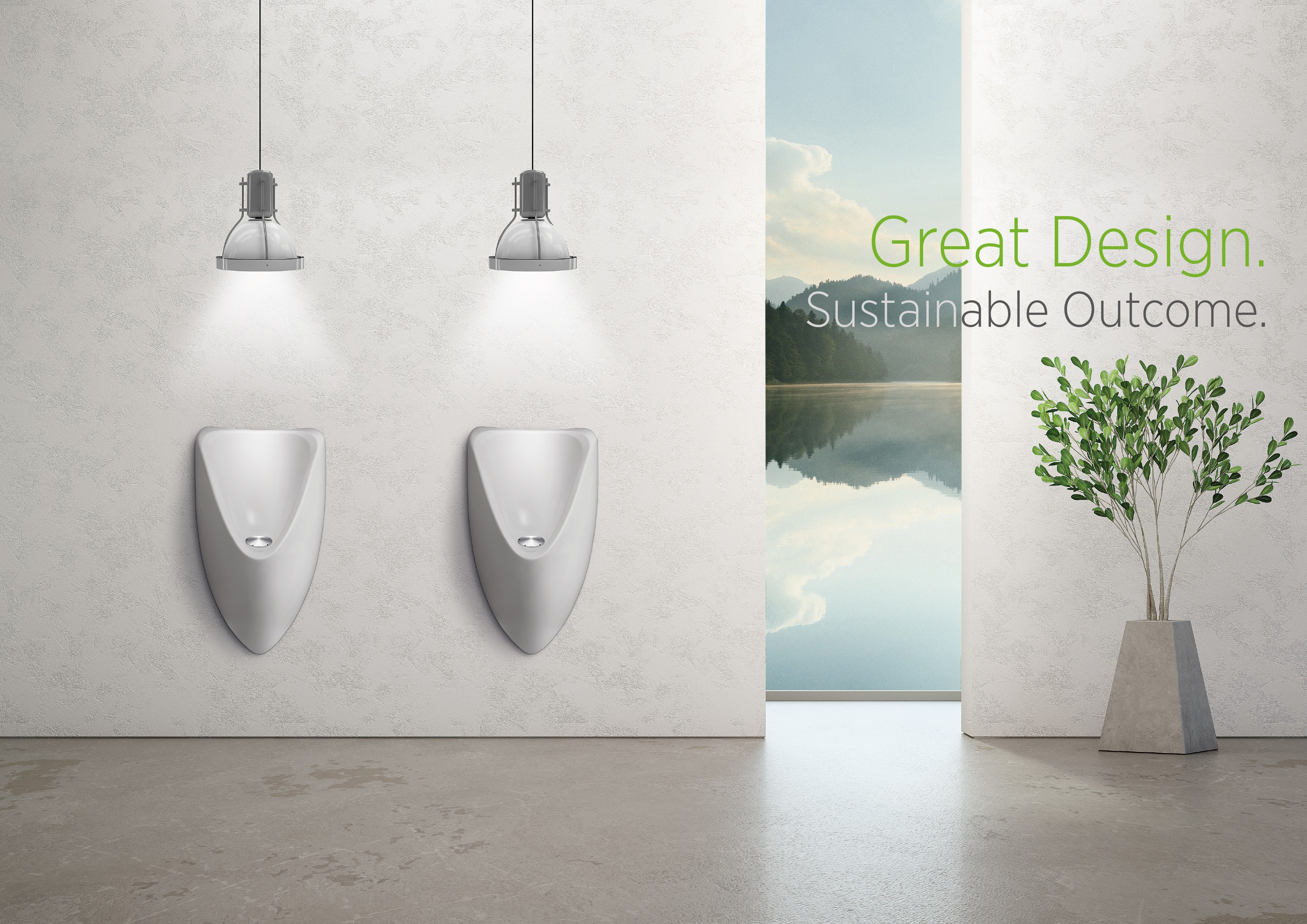 Be inspired by this year's National Water Week theme and reimagine your water usage with Uridan!
The theme for this year's Water Week is "Reimagining our future" and Uridan is here to help architects and designers to future proof projects with the latest touchless and sustainable bathroom solutions.
Since 2003 Uridan has been the waterless urinal of choice, combining stunning industrial design with sustainable management of water and energy.
We know climate change is upon us, and with that comes a lot of concern in connection with water security. It is clear therefore that we need to more investment now in water saving technologies within all parts of society.
As architects proactively work to design, shape and plan more sustainable buildings, Uridan presents a myriad of tailored solutions.
Where a conventional urinal can use up to 60,000 litres of clean drinking water per year, Uridan uses no water at all.
The Uridan collection presents itself as not only the more environmentally friendly solution for any bathroom fit-out, but also a real solution for contact-free servicing. The addition of the new Intelligent Drain Cover revolutionises waterless urinal functionality, creating not only best-practise solutions for commercial amenities but also re-imagining bathroom functionality with a completely touchless solution. This is especially important in these times of heightened awareness around the transmission of infection.
It's time for all of us to reimagine our future and rethink water usage in commercial amenities.
It's time to choose Uridan.