A high-rise office tower in the heart of the Sydney CBD has deviated from the standard design trajectory by electing to reuse existing building elements to avoid unnecessary waste and capitalise on ongoing water savings. The 24-storey building installed uridan waterless urinals in 2013. With 36 uridan Admirals onsite, the building has been saving approximately 2.16 megalitres of water per annum with estimated water and waste water savings over a 10-year period of approximately $64,000.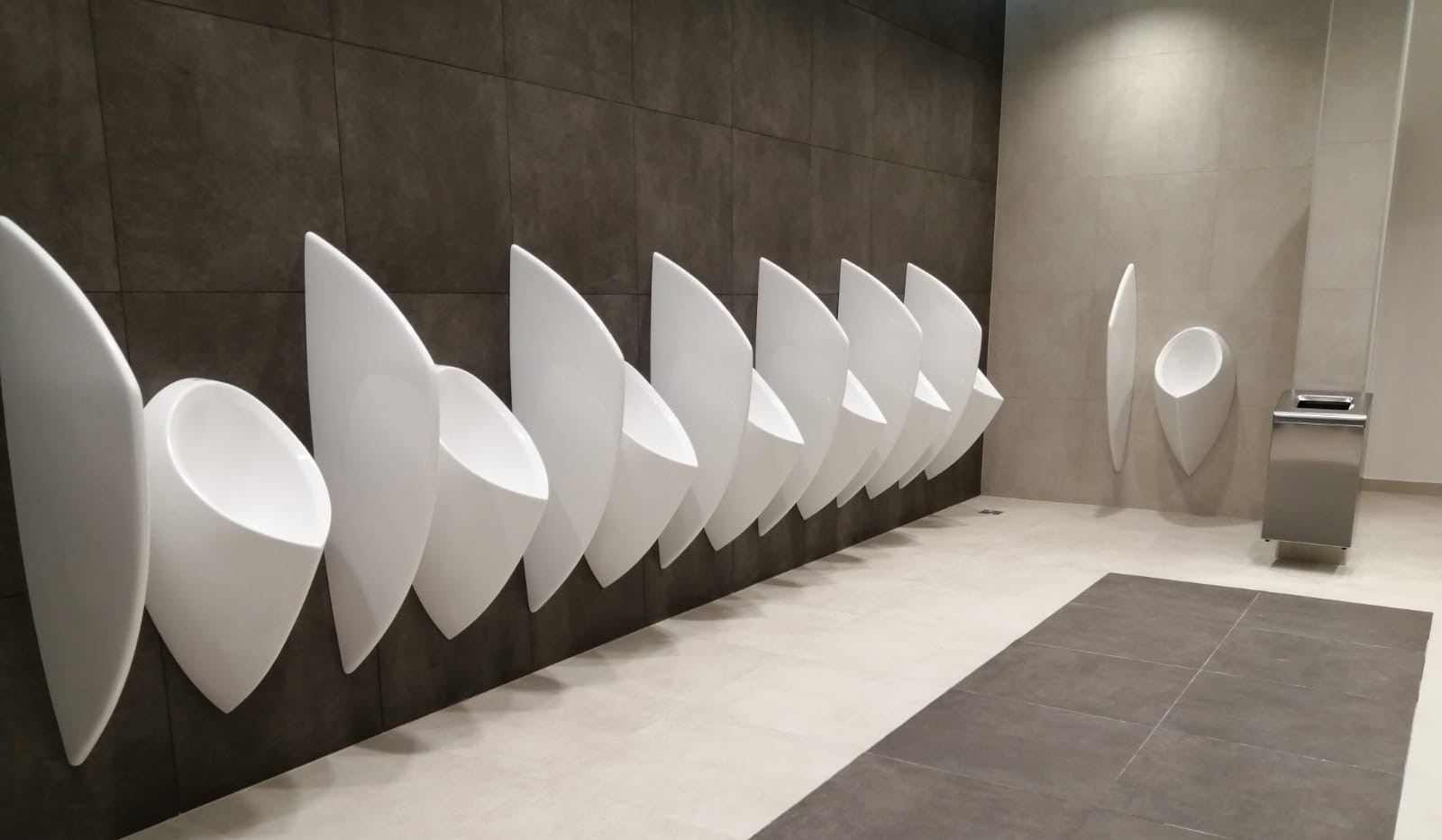 With no water required to operate the urinals, the outcomes align perfectly with building owners' sustainability goals – to conserve water, energy and the environment.
As of June 2021, the building is undergoing a refurbishment and in the design process amenities are being fitted out to deliver great design and performance. The objective is to boost wellbeing for tenants and occupants with sustainable, touch-free solutions.
To this end, the original uridan waterless urinals are being carefully set aside, to be re-installed as part of the new amenities fit out. This product re-use philosophy is a very noteworthy approach, delivering a particularly sustainable refurbishment.
Margrethe Ingemann, General Manager of uridan Australia says: 'Product reuse is gradually becoming more mainstream. We all have an obligation to act responsibly for the environment and to assist in the circular economy. Recycling 36 uridan urinals in this Sydney high-rise building will not only continue the good water savings outcomes onsite; in reusing the ceramic uridan urinals large amounts of waste will be diverted from landfill, helping to reduce the demand for natural resources. It is exciting to be working with a team that has embedded this reuse culture into their refurbishment, allowing the uridan products to be useful for their entire lifecycle and reducing the building's overall contribution to climate change. '