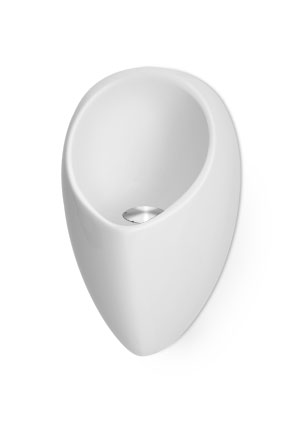 Cadet
Designer: Troels Bøgely
Material: Fibreglass (GRP)
Installation: Wall Hung or Floor Mounted
This timeless design makes the Cadet a classic. The designer wanted to create a smaller, compact urinal with a simple design, curved surfaces, and user-friendly form. The product is available in a fiberglass, and is ideal for public spaces, commercial office buildings, schools, and airports. The Cadet can be positioned lower on the wall for use as a children's urinal.
Frequently specified for commercial office buildings, schools and shopping centres the Cadet is one of those eye-catching, stylish products that will lift the appearance of any bathroom while also delivering significant water savings.
Colours: plus special colours

White

Tele Grey

Jet Black
Office Towers
Shopping Centres
Education
Hospitality
Brochures
Installation Instructions
REVIT files
Complete the form below to request REVIT files.
* Indicates field is mandatory
Need more information about this product?
Looking for the Consumables Store?