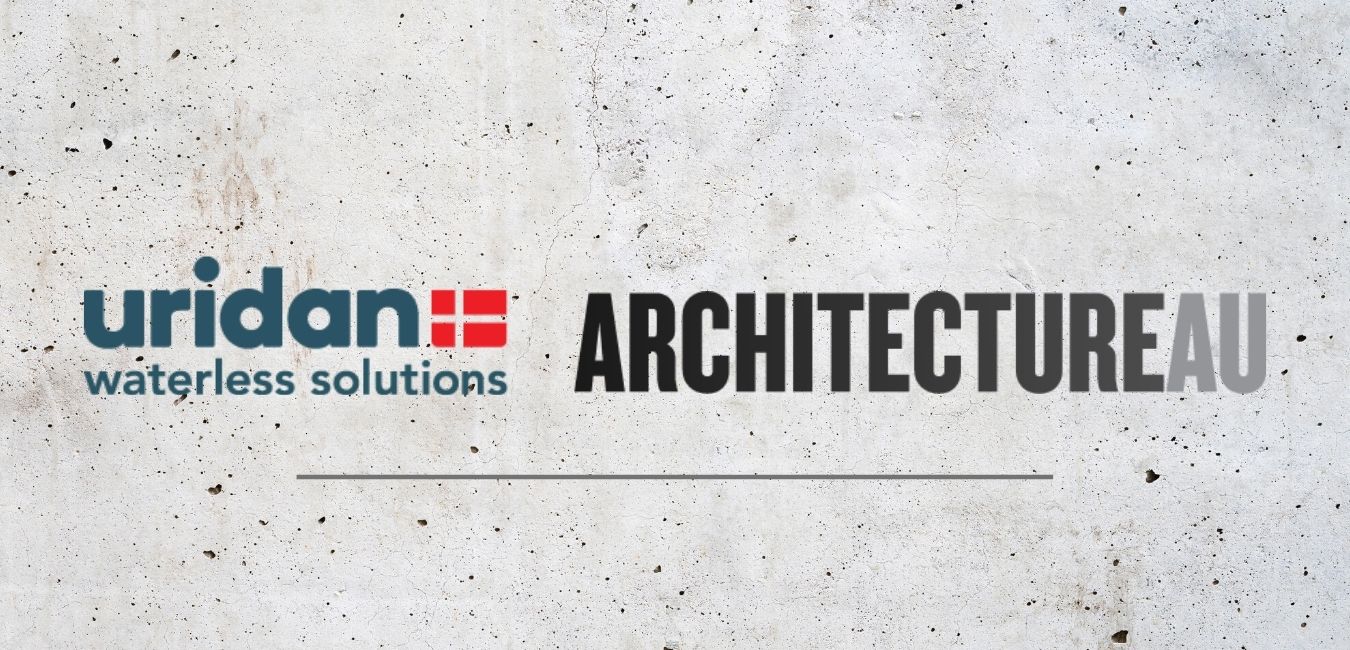 uridan Australia are pleased to announce that in our 18th anniversary year, we are working closely with ArchitectureAU, Australia's most trusted source for news, project reviews and leading products from the architecture, design, and interiors worlds.
"We see this as a very exciting collaboration, as it gets us closer to the people who know and understand how the harmony of great design and technology leads to more sustainable developments." General Manager of uridan Australia, Margrethe Ingemann said.
uridan's aim is to install waterless urinals into every public building in Australia. We understand the massive benefits the uridan product can have on the environment, saving thousands of litres of water every year.
In light of climate change, it is imperative that every development commits to improved energy, water, and waste management. uridan delivers best-practice sustainability outcomes for amenities, saving potable water and associated embodied energy, with no plastic waste or hard-to-dispose of inserts to go to landfill.
ArchitectureAU is a professional platform targeting decision makers that will influence which products are chosen for new and existing developments. Now, more than ever, we need to make choices that are designed for our future,  boosting sustainability in our buildings and public spaces. uridan meets these expectations, and we are pleased to be working with ArchitectureAU to get the message out there.