Australia is a sunburnt country. Drought, changing climatic conditions and water restrictions are a clear indication that we need to focus on creating water savings in all areas of our lives.
Most of us have fond memories of running through the sprinklers during summer, splashing in the cool spray, and ending the day with a deep hot bath. Our love affair with water applies to both our homes and our work places. However, with a limited supply of water it is crucial that we focus our attention on using water wisely.
In commercial developments, amenities can account for up to 25-33% of total water use. As an example, it is estimated that urinals flush away about two percent of Sydney's drinking water.
This is unnecessary water use that can be avoided with uridan waterless urinals.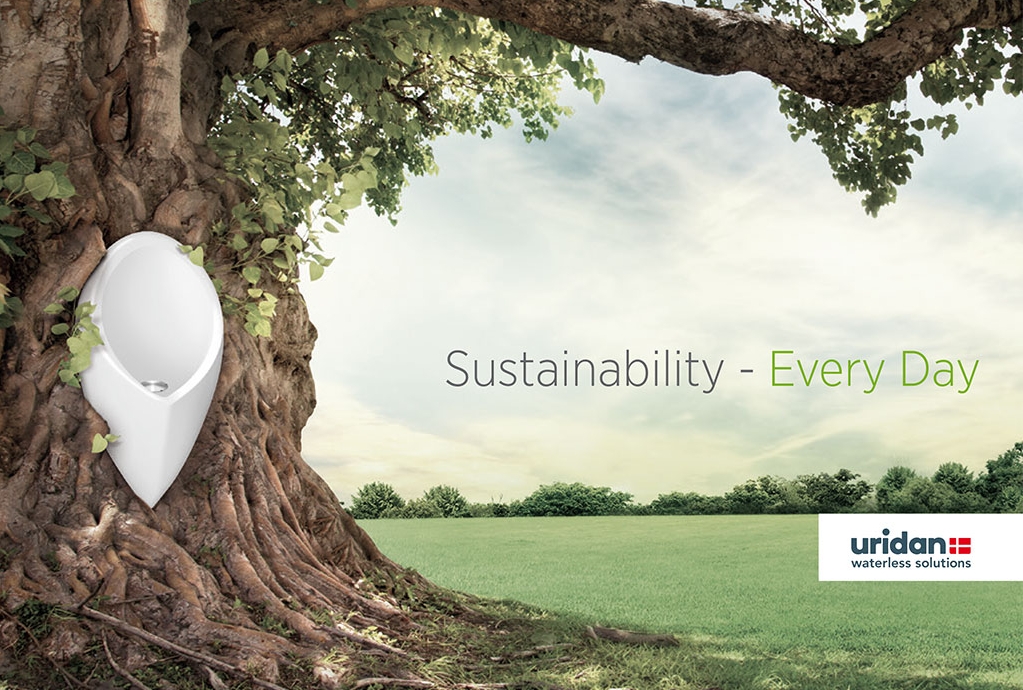 Delivering performance AND water savings
Uridan continues to focus on careful use of the world's most valuable resource.
Here are a few interesting water usage statistics relating to commercial buildings:
Conventional flush urinals are responsible for water use of 50-60,000 litres per urinal per year.
The more recent addition of the low flush urinal provides some improvement; however, a low flush urinal still requires 0.8 litres of potable water at every flush.
Uridan waterless urinals require No WATER AT ALL.
Today, there are over 20,000 uridan urinals installed across Australia in office towers, shopping centres, airports, schools & universities, pubs, clubs and sports facilities. Collectively uridan customers are responsible for saving megalitres of water every day.
How uridan urinals work
Uridan's in-built waste trap works on the principle of an s-bend. The waste trap is connected directly to the sewer system and the biodegradable blocking fluid uriLOCK floats on the surface of the trap creating a perfect liquid seal. Because uriLOCK is lighter than urine, it floats on the surface of the urine in the waste trap. When the urinal is in use, urine is displaced into the sewer system below the uriLOCK fluid and the uriLOCK barrier seal prevents any sewer odours from entering the bathroom area.
Why choose uridan
The uridan collection offers the widest range of waterless urinals in Australia with ceramic and fibreglass bowls, pedestals, and trough urinals, and even the unique unisex urinals to ensure water savings are not limited to male amenities. The entire collection has that unique uridan style to  smarten any bathroom. Uridan urinals come in a range of colours and there is an always an option to manufacture in bespoke colours.
Uridan delivers:

100% water savings
Purchase and installation costs are 1/3 of the cost of a flushing urinal
Unique Danish Design
Improved environmental ratings
View the entire collection here