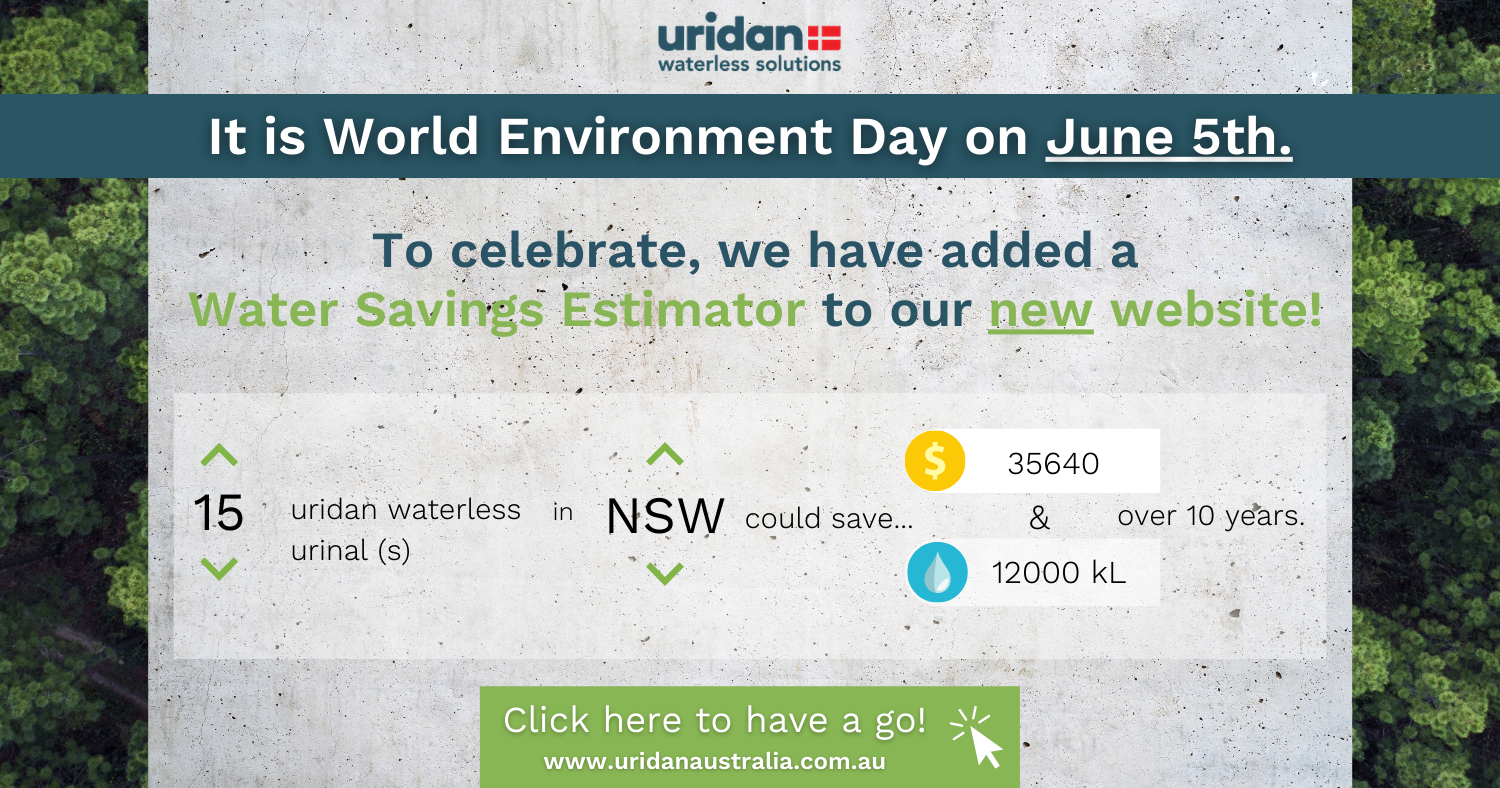 World Environment Day is celebrated on 5th June every year to inspire more people to take action to prevent the growing strain on planet Earth's natural resources.
The uridan community (specifiers, channel partners, building owners and tenants) already take an active part in saving our natural resources every time uridan is specified.
But JUST HOW MUCH WATER DO URIDAN WATERLESS URINALS ACTUALLY SAVE US?
To help you answer that question, we have made the calculation simple.
Coinciding with World Environment Day, we have released our new Water and Cost Savings Calculator!
Thinking of going waterless?
Calculate how much water you could save.
in
NSW
NSW
VIC
ACT
QLD
WA
NT
TAS
could save...
over 10 years
This great new feature offers an at-a-glance view of the water and cost savings achievable in your projects. Simply enter the amount of urinals you require, your location (by state), and the calculator does the rest – delivering the water and cost savings you can expect to achieve over a 10-year period.
The results will astound you.  
As our climate changes and we  look to products that focus on resource savings, uridan is a simple everyday product that will help you achieve stunning bathroom designs while simultaneously reaching your sustainability and water savings goals.
We have a chance to make the world better, don't waste it on ugly bathrooms!
Happy World Environment Day!
Check out the uridan collection or to try our new water savings calculator, have a go above!