Does your project require something different? Are you looking for urinals that are black, grey, green or even gold?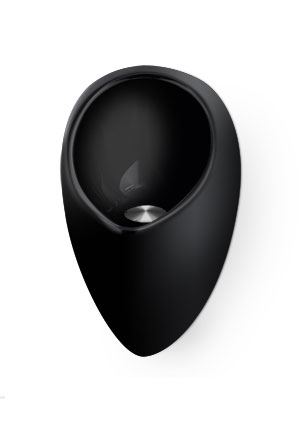 Uridan manufactures urinals tailored to your project. Firstly you will need to look at the complete uridan collection to determine which urinal best suits your project. The uridan range of products includes single bowl urinals, trough urinals and the Spinnaker privacy screens to complete your design and provide additional comfort for users. While the Uridan Admiral is possibly the best known of the uridan urinals there are many more to choose from with more designs being added to the collection in the coming months.
Once you have selected the required uridan urinal, the next step is to select the materials used. As always the classic CERAMIC products are available in the WHITE colour, but the FIBREGLASS option opens up an array of opportunities as the urinals can be manufactured in your choice of colour. You provide the RAL colour and we'll do the rest.
But it doesn't stop there…
You can elect to have a vertical waste or a horizontal waste, depending on the plumbing set up in your development. And you can also choose to keep the traditional stainless steel cover in the urinals or your can upgrade to the NEW ceramic cover providing a different look to your design.
Finally, you can have an option to go all HI-TECH and select the innovative NEW Hi-Tech Cover that will be made available on the Australian market in the coming months. This innovation will further simplify the uridan maintenance procedure as the Hi_Tech cover will indicate when the urinal requires a top up of the uriLOCK liquid.  So simple. So smart.
There are SO MANY OPTIONS!
Uridan delivers that 'WOW factor' architects and designers are looking for, while also delivering an environmentally sustainable solution.