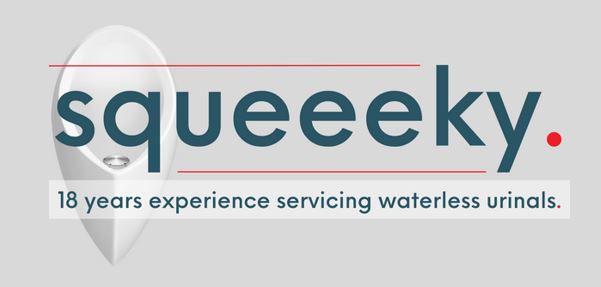 Premium servicing now available for ALL waterless urinals brands

Uridan Australia has launched a new waterless urinal servicing business –  squeeeky.com
With 18 years expertise in the field, we aim to boost the quality of waterless urinal servicing in the Greater Sydney/Central Coast/Newcastle region.
We been supplying and servicing waterless urinals for almost two decades, and we want to make sure that your urinals operate efficiently and  remain pleasant to use.
We are expanding our service offering with Squeeeky – delivering professional and reliable scheduled urinal services for ALL waterless urinal brands!
We service your urinals using premium products for the job. This gives you peace of mind to focus on the more important tasks in your business!
As well as regular urinal servicing, we offer so much more…
We work with cleaners – delivering specialised training so cleaners know how to look after your waterless urinals between services, or,  we step in as sub-contractors to complete urinal maintenance on behalf of your cleaners
We provide jetting services – to clear the lines behind the wall, so waste continues to move freely through the pipes
We offer an ongoing servicing plan – created with Building Managers and fine-tuned to reflect traffic to your amenities
Our service technicians have the knowledge and expertise to look after your valuable water saving assets.
Contact us for a quotation and book your squeeeky clean today!