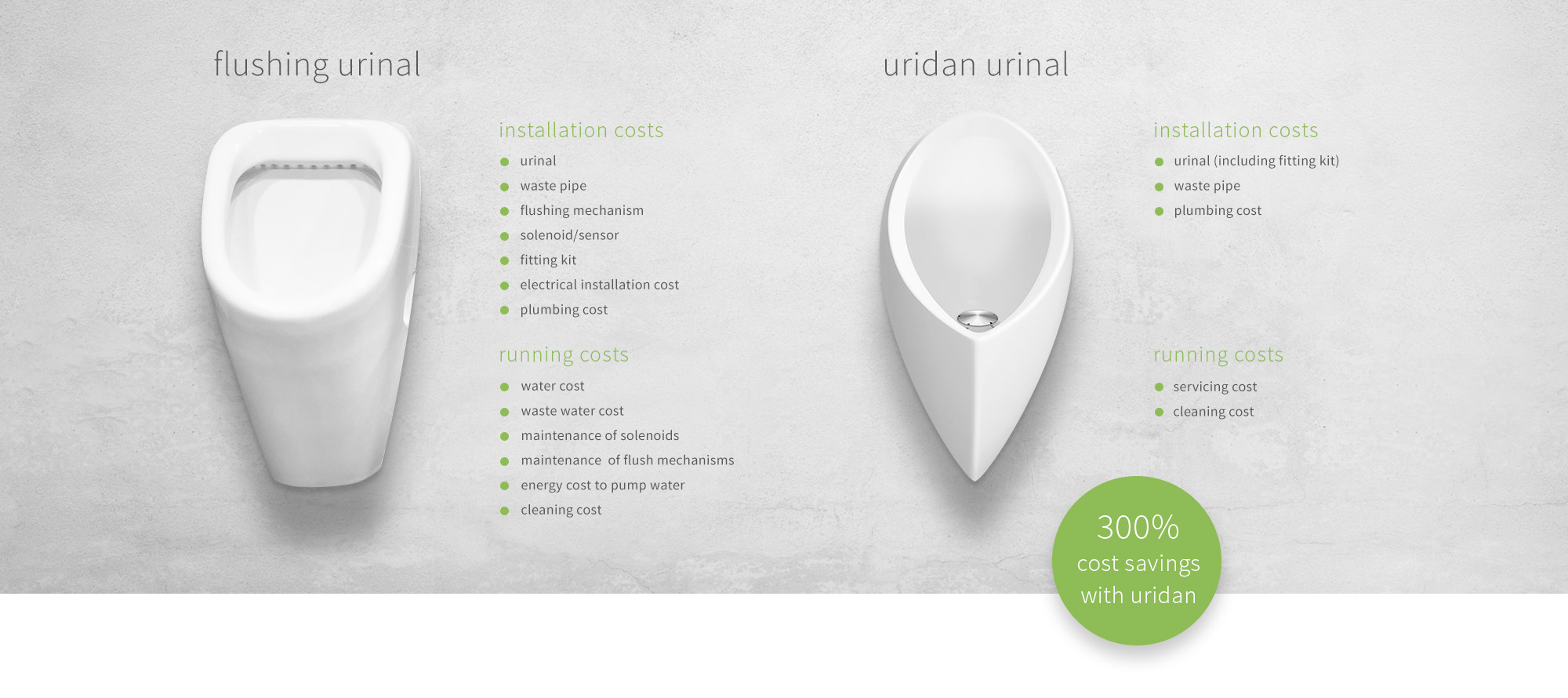 Uridan delivers a unique collection of waterless urinals engineered for simplicity, style and sustainability. Whether you are designing a residential bathroom or a large commercial project, the uridan collection has a solution to suit.
The uridan collection provides access to stunning Danish design, simple engineering and significant savings across any project.
Purchasing – The initial uridan purchase cost is significantly lower (a ratio of 3:1) when compared to conventional flushing urinals. The urinals also come complete with their own fitting kit, including the consumables required to operate the urinal for the first 3 months (*assuming normal usage). It is important to note that uridan does not require the sparge pipes, flush mechanisms or solenoids required for conventional flushing urinals. This creates additional up-front capital cost-savings.
Installing – uridan urinals require only a simple connection to the sewer pipe – reducing plumbing costs significantly.
No electrical installation costs apply as there are no sensors or electronic flush mechanisms.
Operating – Ongoing operating costs are reduced. Uridan waterless urinals save an estimated 60,000 litres of water per urinal per year. As an example, a building with 20 single bowl uridan urinals will save 1.2ML (Mega-Litres) of water per annum plus associated waste water costs. Ongoing servicing is simple – requiring only the uriLOCK blocking fluid to ensure the urinal is ready for operation.
While primary benefits of conserving water will be a reduction in water bills, secondary benefits may also include energy savings, building efficiencies, and improved environmental ratings.