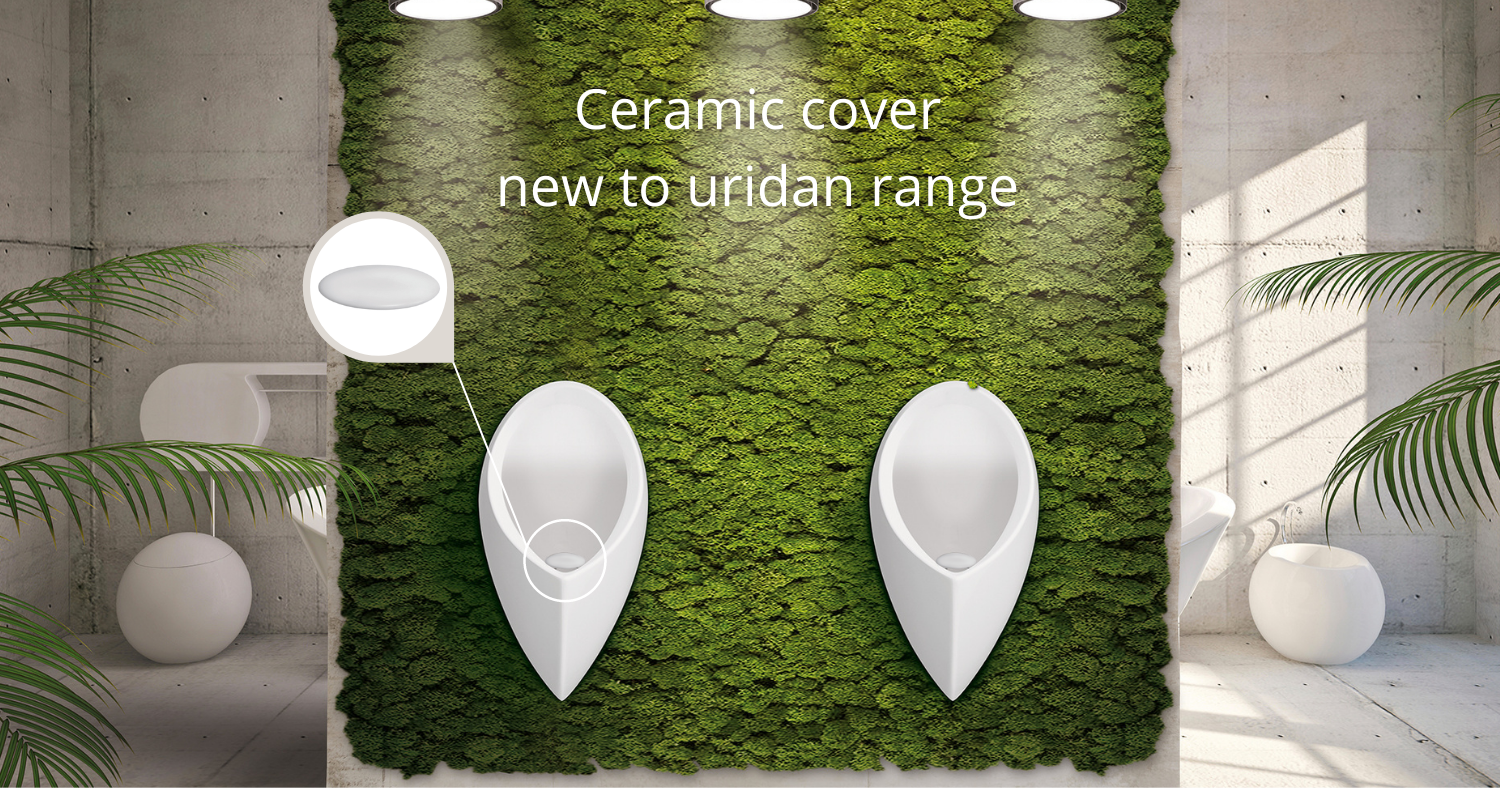 We live in a world defined by form and function and uridan embrace this through design, technology and sustainability. The uridan collection offers designers and architects bespoke urinal solutions to boost aesthetics and sustainable impact in any commercial bathroom fit out.
uridan urinals come in many different shapes, sizes and colours to suit specific project requirements. As an example, the collection includes
a range of single bowl wall hung solutions with added privacy screens to boost design and user comfort
quirky designer solutions for fit outs requiring that 'designer edge'
trough urinals for high traffic amenities
However, the tailoring doesn't stop there.
The latest addition to uridan's bespoke solutions is the new a ceramic cover, that turns the already elegant Danish design product into high end industrial design.
The ceramic cover is both minimalist and practical with a smooth surface and colours mirroring the surface of the urinal. This creates a harmonious and near invisible link between the two. White on white, black on black, grey on grey or mix them up for a more colourful bathroom solution.
Another option is the intelligent drain cover that transforms uridan products into 'SMART' urinals. The uridan intelligent drain cover is designed to render the product completely touchless, letting cleaners and Facility Managers know when maintenance is required.
So choose your uridan product from the collection, select the material and colour, hand-pick your fittings, and finish your design off with a bespoke urinal cover. In short, uridan lets you tailor your urinals to deliver the best possible solution for any commercial bathroom design.
For more information, contact us at www.uridanaustralia.com.au