Over 50 leading Danish companies banded together last week to showcase unique sustainability solutions, highlighting a direction that is required to create a smarter urban environment. The event, headed up by HRH The Crown Prince Couple of Denmark, attracted high profile architects, sustainability consultants, construction companies, developers and interested parties from private and government businesses to learn more about the innovative technologies from Denmark.
Watersave Australia represented the Danish company Uridan A/S, a company manufacturing the world's leading waterless urinal.
Paul Marsh, Managing Director of Watersave Australia says: "We have been distributing Uridan waterless urinals successfully in Australia for almost 9 years. Australia's lack of water and the growing demand for potable water makes the Uridan product ideal for this climate. Every Uridan urinal that is installed saves between 50 – 60,000 litres of water per year, so for large organisations Uridan represents more than just an environmental decision. Every Uridan waterless urinal represents measurable water, energy and cost savings."
Uridan waterless urinals are increasingly being selected by organisations with a focus on sustainability and the product is widely used in commercial offices, schools, sporting facilities and shopping centres. The Danish designed Uridan range is frequently specified for new projects, however, the State of Green event has highlighted a need to focus on the retrofit market with small businesses recognizing the need to takes steps to green up their facilities too.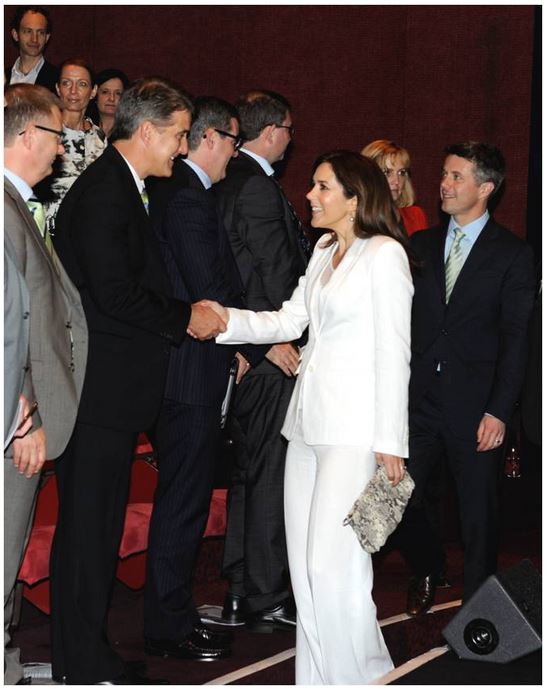 "Watersave Australia was thrilled to represent the Uridan range during State of Green and the event has already provided opportunities for future projects. We have cemented our relationship with a few leading developers and architectural firms, and made some valuable new contacts. It was of course, a highlight to meet HRH The Crown Prince and Crown Princess of Denmark", says Paul Marsh.