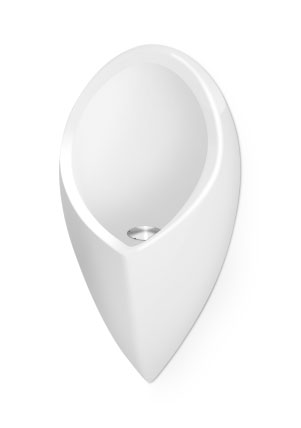 Admiral
Designer: Troels Bøgely
Material: Ceramic or Fibreglass(GRP)
Installation: Wall Hung

Uridan's preeminent Danish design has led to the uridan Admiral being the most recognisable waterless urinal in the Australian market. Installed by architects and property owners worldwide, the Admiral is an amazing water saving device and a stunning feature in commercial bathrooms.
The simple shape and smooth curved surfaces ensure that the urinal remains simple to clean and maintain. The Admiral is frequently specified for office buildings, restaurants, hotels, clubs, schools, and sports stadiums. The Spinnaker Privacy Screen has been designed to complement the design lines of the Admiral providing comfort and privacy for users.
Colours: plus special colours

White

Tele Grey

Jet Black
Office Towers
Shopping Centres
Education
Hospitality
Airports
Brochures
Installation Instructions
* Indicates field is mandatory
Need more information about this product?
Looking for the Consumables Store?